Things to do in and near Preston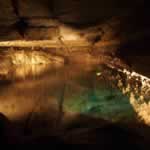 Mystery Cave
Located in the Forestville/Mystery Cave State Park west of Preston and is one of the largest cave complexes in North America with more than 13 miles of passageways. On the tour, you will travel the subterranean paths this water has taken, seeing many of the features that make up Mystery Cave including stalactites, stalagmites, flowstone, fossils, and beautiful underground pools. Parks naturalists lead your tour through various portions of the cave and explain its history, its features, and how it was formed.
Niagara Cave
Located south of Harmony, Minnesota and is a family owned and operated cave, which has been rated among the best in the nation. On their 1-hour guided tour, you will hike one mile underground, discover fossils about 450 million years old, view an underground waterfall, and visit a subterranean wedding chapel. While you are there, you can also enjoy 18-holes of mini golf, pan for gemstones and fossils, shop in their gift shop, and enjoy a picnic on their grounds.
Amish Tours & Communities
Today the Preston, Harmony, and Canton area of Fillmore County is home to Minnesota's largest Amish settlement. Taking a guided Amish Tour with one of our area Amish Tour businesses is a great way to experience Amish life first-hand and receive answers to your questions about the Amish culture.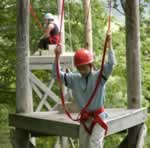 Eagle Bluff Environmental Learning Center
Founded in 1978, Eagle Bluff is a private, non-profit residential environmental learning center providing accredited environmental education programs & outdoor adventures in the scenic bluff country near Lanesboro, Minnesota.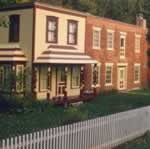 Historic Forestville
A restored 1800s village operated by the Minnesota Historical Society (MHS). It is located inside Forestville/Mystery Cave State Park. Walk across the Carnegie Steel Bridge into 1899 Forestville. Explore the Meighen family store which is filled with original 19th-century merchandise, discover what's cooking in the kitchen and help the hired hands with chores in the garden and farm buildings. Costumed guides portray residents and their daily activities.
Historic Bluff Country National Scenic Byway
Drive along Hwy 16, designated a National Scenic Byway that passes through Preston, one of several scenic river towns along this 88 mile route. Enjoy quaint country charm and breathtaking scenery as you pass impressive limestone bluffs, acres of hardwood forest, and numerous rivers and streams which delight fishermen, birdwatchers, photographers and motorcyclists alike.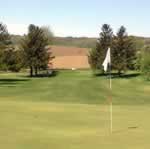 Golf at the Preston Golf Course
A beautiful and friendly 9 Hole Course on Rolling Hills in Southeastern Minnesota.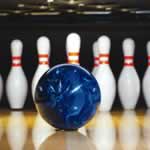 Bowling at the B&B Bowling Alley
The B & B Bowl and Restaurant in Preston offers bowling daily. The bowling alley has eight synthetic lanes with new pins. We have a variety of bowling balls to use if you do not have your own and offer shoe rental.
Theatre
In nearby Lanesboro, Minnesota, you can enjoy a play at the Commonweal Theatre or the St. Main Theatre.
Movies
In nearby Harmony, Minnesota, they offer first-run movies at the JEM Movie Theatre.